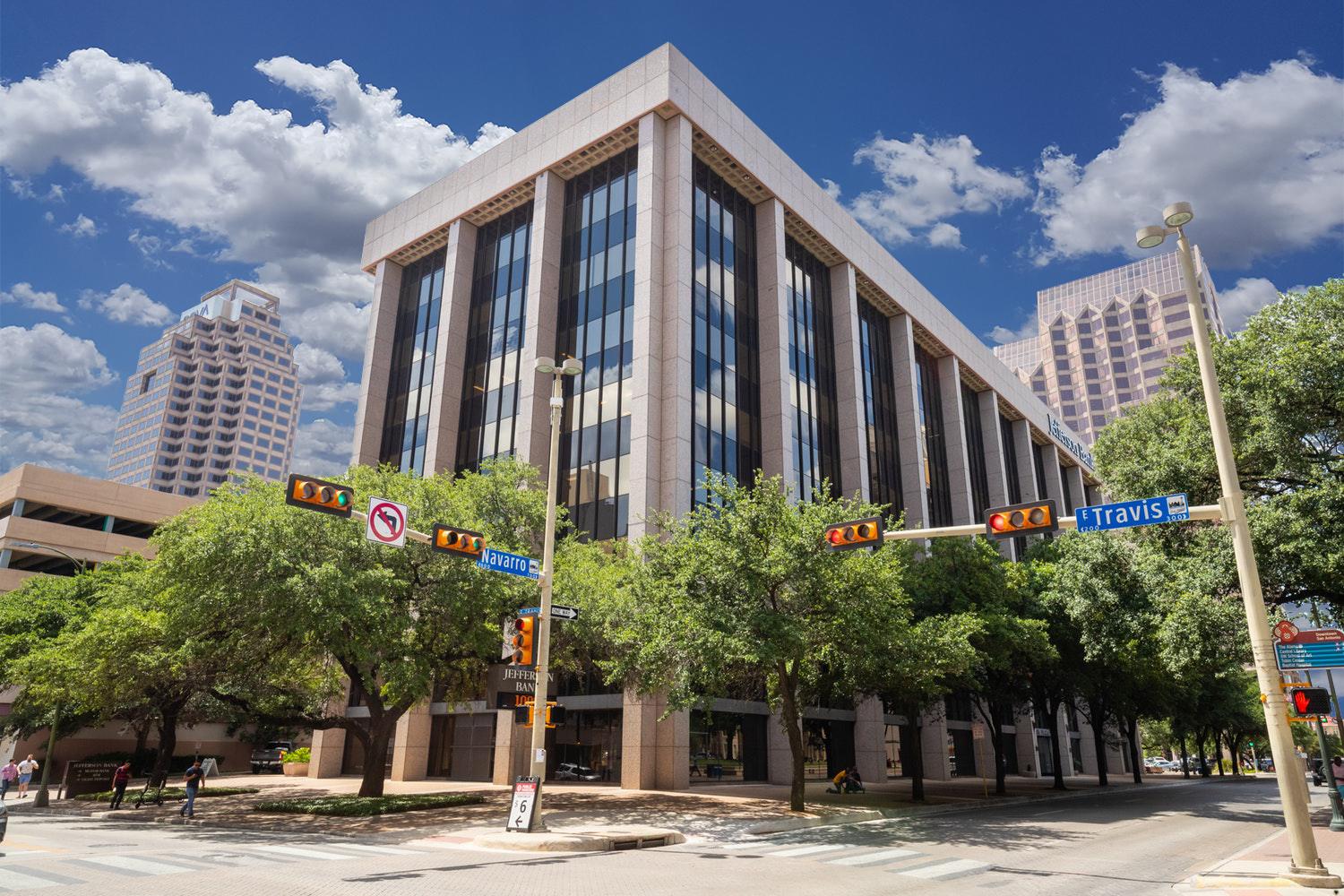 Travis Park Plaza
An energetic workspace solution is coming to San Antonio, featuring move-in-ready offices, game-changing amenities, and flexible memberships. Sign up for our newsletter to get the latest updates on pre-opening details and membership offerings for Common Desk – Travis Park Plaza!
Welcome to Travis Park Plaza!
Common Desk's first San Antonio coworking space is coming to one of the most booming business districts in the metro at Travis Park Plaza! Located in the heart of downtown San Antonio, Common Desk – Travis Park Plaza is bringing flexible office space to a diverse mix of hardworking professionals, local residents, and drop-in visitors alike. Our sweet digs at 711 Navarro Street will be outfitted with all the essentials and A-list amenities you need to get the most out of an office space.
Subscribe to our pre-opening newsletter to stay in the loop!
A taste of the space
Member app & technology
Flexible membership tiers for flexible work
Student memberships
Open shared space
Unique local art installations
Weekly community events
Chat booths for private calls
In-house coffee + espresso bar
Prime location
Enjoy working in the heart of San Antonio and a stone's throw from The Alamo, Travis Park, and the River Walk.
We put the "amen" in amenities
From bottomless drip coffee to seamless conference room bookings, the amenities found at Common Desk exist to truly enhance your workday.
Tap into our other locations
Our coworking network is wide-open, which means when you become a member of one Common Desk location, you automatically gain access to all Common Desk spaces. Take a look at our other coworking locations: